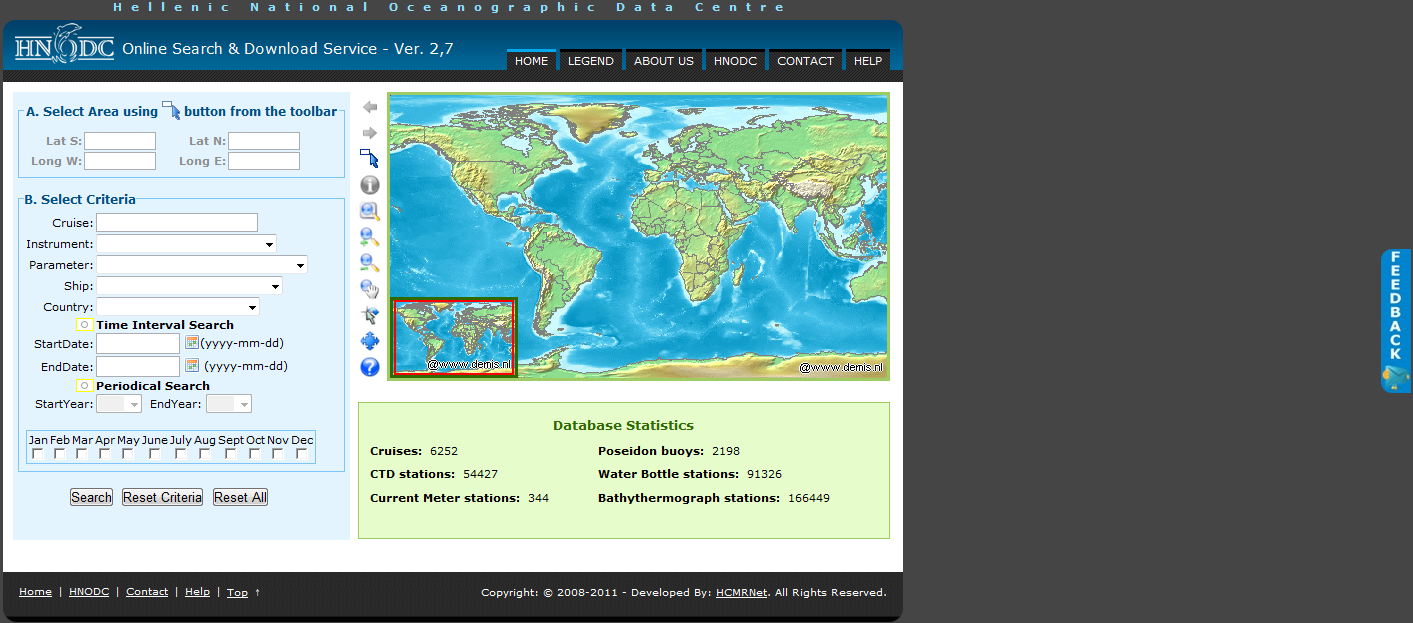 The Online Search & Download Service database of HNODC comprises physical, chemical and biological parameters in the water column. You can directly download a dataset through web in MEDATLAS format if the dataset is of public domain. Otherwise you have to send us an email requesting the data of your interest.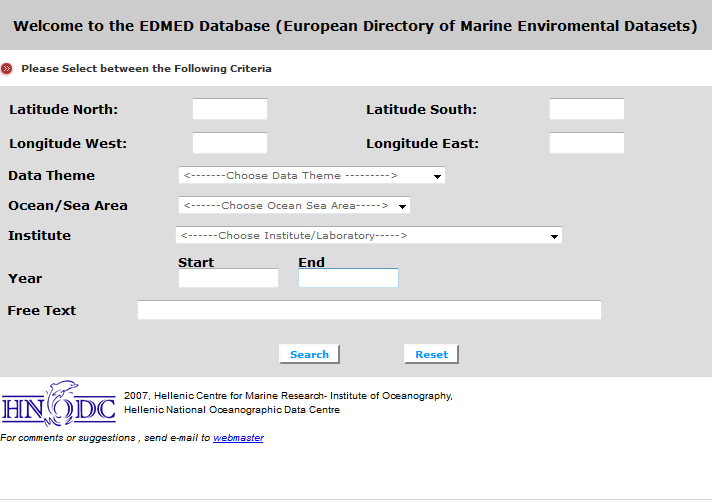 The European Commission, represented for the purposes of this project by the Directorate-General for Maritime Affairs and Fisheries (DG MARE), has concluded service contracts for creating pilot The EDMED directory is the description of the National Environmental Datasets collected by hellenic scientific laboratories, research institutes, universities, etc.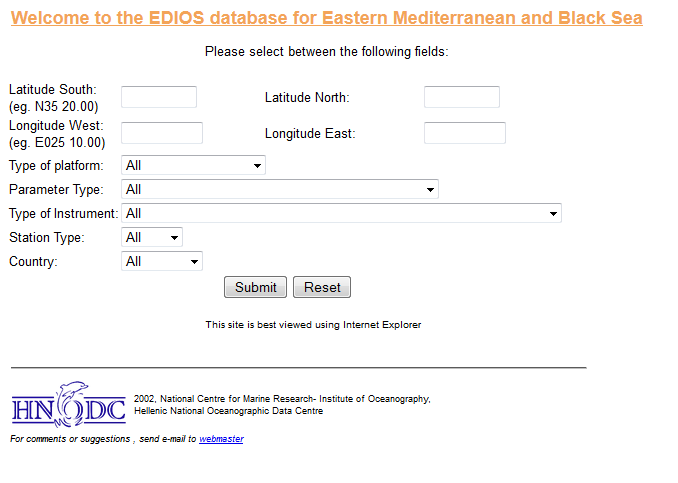 The National Observing System Database is providing information on ocean observing, measuring and monitoring systems in Eastern Mediterranean and Black Sea.